Teacher Training: WJEC Japanese Language Units (QCF)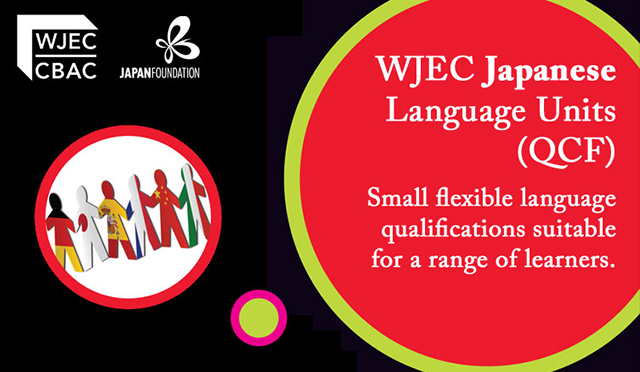 Enhance your Japanese language lessons by giving your pupils the opportunity to gain formal recognition for their learning. The WJEC Language Units are small bite-sized qualifications which enable learners to demonstrate their competence and progress by producing evidence in the classroom.
The Benefits :
Internally assessed by you in the classroom.
Each qualification requires approximately 10 hours to deliver and complete. (20 hours for written Japanese)
Ideal for building confidence – pupils can gain recognition in a positive "can-do" setting at a pace to suit them.
Flexibility to adapt the context and focus of the evidence to fit in with your curriculum.
Can be offered in lunchtime and afterschool Japanese clubs.
Enhances the foreign language teaching in primary schools.
This workshop will be held in Japanese and English.
Date: 22 October 2014
Venue: Japan Foundation, London