TERRACOTTA Far East Film Festival 2011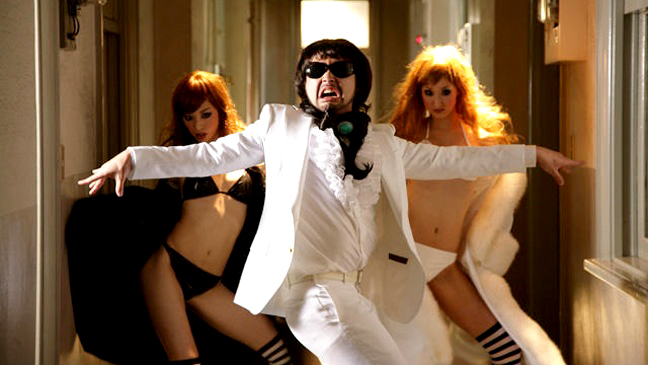 Date: Thursday 5th – Sunday 8th may 2011
Venue: Prince Charles Cinema London, 7 Leicester Place, London WC2H 7BY
If it's your fi rst time, welcome! to the 3rd annual Terracotta Festival, and welcome back to our regulars. Since the last festival, Asian movie producers have had an eye on China, where the seemingly unstoppable growth of cineplexes funneled box offi ce money back to production houses.
To tap into this, there has been a further increase in Pan-Asian or cross-border productions – we open with the UK Premiere of China produced, The Lost Bladesman starring Donnie Yen and helmed by two Hong Kong directors, Alan Mak and Felix Chong (who wrote Infernal Affairs, and directed Overheard). We are proud to be playing this fi lm, only a week after it has opened in Asia.
Other examples of cross-border collaborations in our line-up include Choy Lee Fut, a China-produced fi lm with Hong Kong action superstar Sammo Hung (teaming up with his real-life son!) and Revenge: A Love Story, a Hong Kong film with Japanese actress Sola Aoi as the female lead.
Attitudes in China are changing as well – Red Light Revolution is 'China's first sex shop comedy!' and is directed by Melbourne-born, China-raised, Sam Voutas. But China is just part of the Asian story.
Korean cinema is known in the West for its dark thrillers. There's an emergence of young Western audiences, savvy enough to seek out the wealth of dramas and comedies that Korea has to offer, especially with Korean stars crossing frequently between TV and film. Our Korean selection Man of Vendetta and Petty Romance appeals to both types of audiences, and hopefully even tempt those who have never seen a Korean film before to venture into new territory.
We continue our support of fi lms and emerging film-makers from all across the Far East and have selected Hotel Black Cat from Taiwan and Malaysian film The Tiger Factory.
It's unusual to find two films with the same suffi x, let alone in the same fi lm festival: 'A Love Story' is used in the title for the dark and moody serial killer, Revenge: A Love Story and also in our Closing Film, a frenetic, colourful, fantasy Japanese film, Milocrorze, A Love Story (don't confuse the two!). We are delighted to be able to close with Milocrorze, A Love Story, especially since it hasn't yet been released in Japan.
Everyone here at Terracotta has really enjoyed working the last eight months putting this festival together and we hope that you will enjoy the results. We've done the hard work, so sit back, enjoy the fi lms, and no doubt we'll speak at the bar.
Joey Leung
Festival Founder