Terracotta Far East Film Festival: Warrior King 2 (Tom Yum Goong 2) (ต้มยำกุ้ง 2)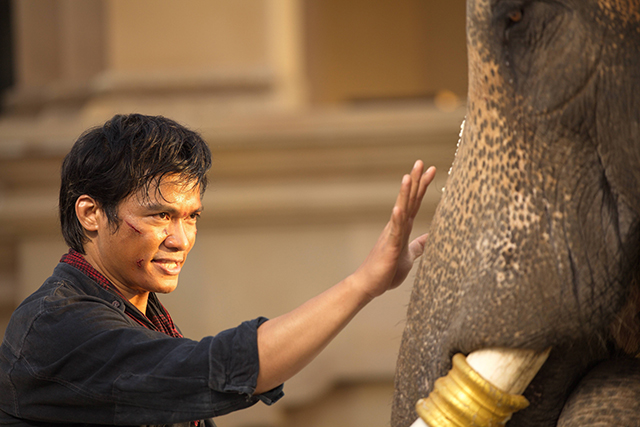 Another blistering action packed film from the partnership that brought you ONG BAK.
Boss Suchart, the owner of a major elephant camp, is murdered in his own home. All evidence points to Kham (Tony JAA), who is forced on the run, with both the police and Boss Suchart's twin nieces in pursuit. Kham must also search for his elephant Khon, who disappeared at the time of the murder.
Kham soon finds himself drawn into an underground fighting ring run by crime lord LC (RZA). To get out alive, Kham must fight the beautiful yet deadly TWENTY (Ratha PHO-NGAM) and the diabolical NO.2 (Marrese CRUMP). With the adversaries closing in from all sides, how will Kham be able to confront them all?
Director Prachya PINKAEW and star Tony JAA, who previously worked together on global smash hit ONG BAK, team up once more for this endlessly intense, nerve-racking film full of fists, kicks and daredevil stunt scenes.
Director: Prachya PINKAEW (ปรัชญา ปิ่นแก้ว ), Thailand / Thai with English subtitles / 104 mins / 2014
Cast: Tony JAA (จา พนม), RZA, Jeeya YANIN ( ญาณิน "จีจ้า" วิสมิตะนันทน์ ), Mum JOKMOK, Ratha PHO-NGAM, Marrese CRUMP
Prince Charles Cinema, Friday, Thurs 29 May, 20:30
Tickets available from http://www.princecharlescinema.com
7 Leicester Place, London WC2H 7BY / Box Office: 020 7494 3654
Tickets: £9.50 non members, no concessions/ £6.00 (PCC Members)