TeZukA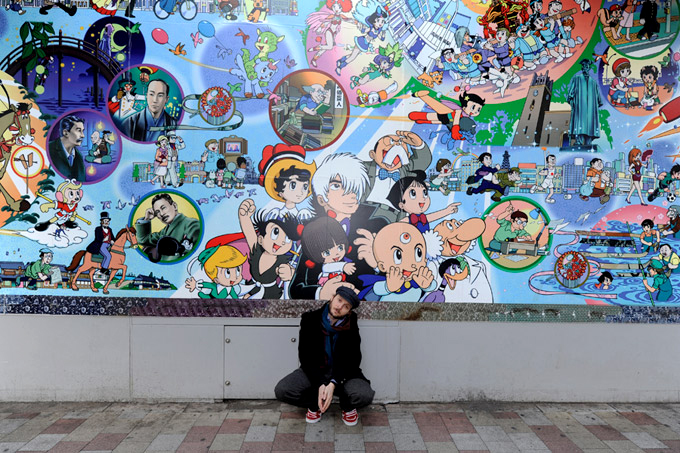 Date: 6 – 10 September 2011
Venue: Sadler's Wells Theatre, Rosebery Avenue, London EC1R 4TN
Tel: 0844 412 4300
Web: http://www.sadlerswells.com
Tickets: £10 – £32
Organiser: Sadler's Wells
Widely hailed as the 'God of Manga', visionary Japanese animator Osamu Tezuka provides the inspirationfor internationally renowned choreographer and Sadler's Wells Associate Artist Sidi Larbi Cherkaoui'sbrand new work – TeZukA. The world premiere of Sadler's Wells' latest production takes place from Tuesday 6 – Saturday 10 September 2011.
Working with a cast of 10 performers, two musicians and a calligrapher, all drawn from Europe and Asia, Cherkaoui explores Tezuka's fascinating world – a blend of tradition, science fiction and contemporary reality. With permission secured from Tezuka Productions, Cherkaoui takes inspiration from Tezuka's rich body of work including characters Astro Boy and Buddha.
TeZukA features a specially commissioned score from award-winning composer and Sadler's Wells Associate Artist Nitin Sawhney. Costumes by Serbian-born fashion designer Sasa Kovacevic accompany lighting and visual design by Willy Cessa as well as projections of Tezuka's original illustrations created by video artist Taiki Ueda.
Using the dancers' movements to trace the evolution of Tezuka's drawings from a line on a blank page, to a single Japanese kanji (letter), to a fully-formed manga character, Cherkaoui brings Tezuka's philosophy, drawings and characters to life.
Alongside performances of TeZukA, Sadler's Wells offers a series of workshops and talks on the subject of manga. These include a post-show talk with choreographer Sidi Larbi Cherkaoui on Thursday 8 September, a pre-show talk with UK manga expert Helen McCarthy on Friday 9 September and an afternoon of manga, movement and calligraphy workshops on Saturday 10 September.