The 14th Hina Matsuri 2015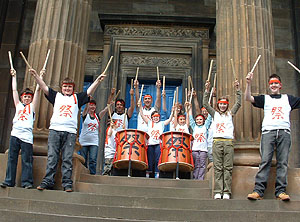 There will be 'Japanese Experience' corners from 1:00pm with kimono, origami, Japanese calligraphy and Japanese sweets.
Then performances from 2:30pm, including Taiko (Japanese drumming) by local children and adults, and the singing of Japanese songs.
The event is free for all, regardless of their backgrounds.
Free admission
Date: 28 February 2015, 1pm – 3.30pm
Venue: Kibble Palace, Glasgow Botanic Gardens, 730 Great Western Road, Glasgow G12 OUE
Email: matsuriglasgow@gmail.com
Web: http://www.japanese-matsuri-glasgow.org.uk/index.html
Organiser: Japanese Matsuri for Glasgow