The Arrival of Tango in Japan: Allure, Fear, and Morality in Early Twentieth-Century Japan – with Yuiko Asaba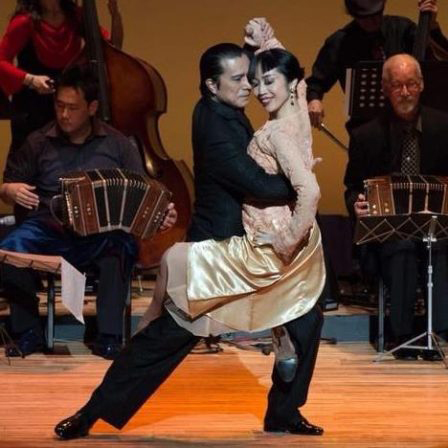 In the early twentieth-century, Argentine tango arrived in Japan as a critical part of the country's modernisation. Since that fatal moment, its foreign, provocative allure – a music that 'originated' far, far away in Argentina – spiced with a hint of romanticised 'low-life' imaginaries, has continued to capture Japanese people's hearts and curiosity across the social classes. Japanese performers embraced this exogenous genre as a vehicle of expressivity. Devotees have digested its knowledge, creating and nourishing a distinctly Japanese tango culture. The sounds of tango provided comfort and a sense of hope to many during the most turbulent years of the twentieth century. In over a century of history in Japan, tango has entered the hearts and accompanied the lives of many Japanese people.
Crucially, however, tango's initial arrival in Japan in the early twentieth-century was through Britain, after tango had been accepted into the Western higher social strata as a morally agreeable dance-music. Tango thus brought with it in Japan its own social contexts of tensions between social classes. Above all, in spite of its acceptance into the Western high societies tango's 'morally suspect' associations had never left its image. In this lecture, we will take a closer look at the early reception of tango and the development of regulations on tango in Japan at this time reveals intriguing historical details of allure, fear, and morality.
Date: Monday 17 December 2018, 6.45pm
Venue: The Swedenborg Society, 20-21 Bloomsbury Way, London WC1A 2TH