The Cherry Orchard: Beyond the Truth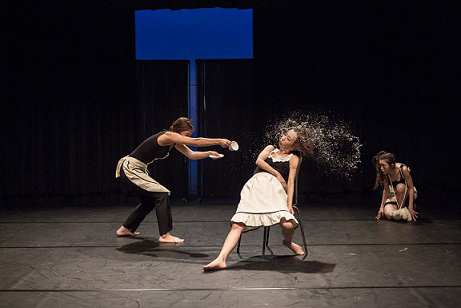 – Company: Margot
– Running Time: 50 mins
– Genre: Theatre
– Age Rating: PG (PG/Parental Guidance. This means a play is suitable for general viewing, but some scenes may be unsuitable for young children. A PG play should not unsettle a child aged around eight or older)
– Language: English
– Synopsis: Ranevskaya, the owner of the Cherry Orchard, sets her affairs straight in Paris and comes back home to her estate. The Cherry Orchard is set to be auctioned to pay the family's debts, but she ignores this and pretends that nothing is wrong. Anya, the second daughter, is troubled by Ranevskaya's unwillingness to face the truth and the uncertainty surrounding the Cherry Orchard. The day of the inevitable auction, Ranevskaya keeps disregarding the truth until the end, despite Varya, the first adopted daughter, telling her that the Cherry Orchard will be sold.
A short Introduction to the 'Margot Theatre Company'
The Margot Theatre Company has been invited to international festivals six times during its 11 years and also been the recipient of a selection of prestigious awards on five occasions. The company consists of powerful new female artists that support experimental and new formats with fun and imagination, whilst also emphasizing on essential physical elements.
Date & Venue: Monday 27 July 2015, 7pm @ KCCUK