The Collar Cup Match 2013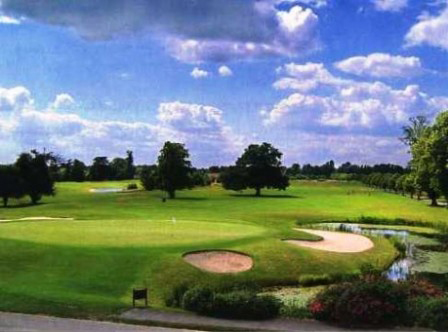 The Annual Golf Match between the Japan Society and the JCCI is being held this year at The Buckinghamshire Golf Club. 12 players from the JCCI and 12 players from the Japan Society will compete for the Collar Cup, which is currently held by the Japan Society.
The day will include snacks on arrival, the 18-hole competition (Stableford Rules), plus a buffet lunch and the presentation ceremony for the Cup at the end of the day. We are now choosing our team and are looking for members who would like to play. The all-in price for everyone, including members of The Buckinghamshire Golf Club, is £70.
Date: Saturdy 21 September 2013, 11.00am assemble (12 noon tee-off)
Venue: Buckinghamshire Golf Club, Denham Court Drive, Denham, Buckinghamshire UB9 5PG
Fee: £70 (all-in price for the day, including lunch)