The Colours and Sounds of Ancient Japan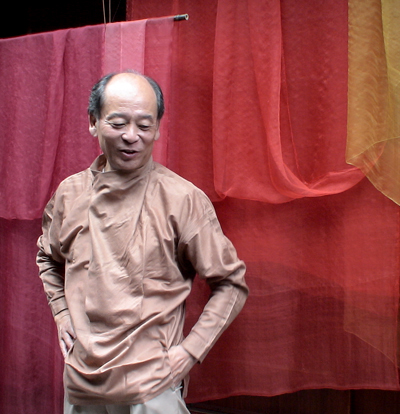 Date: 15 November 2010 from 6.30pm
Venue: The Japan Foundation, Russell Square House, 10-12 Russell Square, London WC1B 5EH
Booking: This event is free to attend but booking is essential. To reserve a place, please email your name and the title of the event you would like to attend to event@jpf.org.uk.
In celebration of the 1300th anniversary of Heijokyo, Japan's first fully-fledged capital city founded in the Nara period (710-784 AD), the Japan Foundation will present a fascinating insight into the culture of this time by inviting Sachio Yoshioka, master dyer and textile historian, and Taiin Murakami, assisting head priest at Yakushiji Temple in Nara (now a UNESCO World Heritage Site), to recreate the sensory experiences of this pivotal period of Japan's history.
During this event, Yoshioka, who is reviving the use of the organic dyes from the Nara period, will explore the colours and aesthetics of the time. Showcasing some dyed works, he will also explain the dyeing techniques used in the period which he describes as being "the pinnacle of the Japanese art of dyeing".
Also taking part in this event is Taiin Murakami, who will introduce something of the sounds of the Nara period by demonstrating Shomyo, a style of Buddhist chant which flourished during this time, together with a brief introduction of Yakushiji, – one of the most famous imperial and ancient Buddhist temples in Japan.