The Crucible of Self: A Critical Analysis of War Diaries by Japanese Soldiers, 1937-1945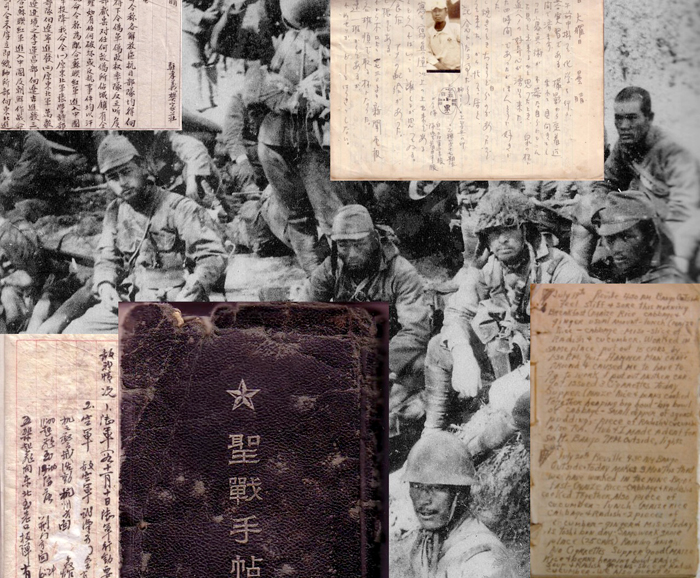 Date: Monday 20 February at 6.45pm
Venue: The Oriental Club, Stratford House, 11 Stratford Place, London W1C 1ES
Fee: Free – booking recommended
Touching on research conducted for his forthcoming book, The Peril of Self-Discipline (Harvard University Press, Fall 2012), Aaron William Moore will analyze how Japanese soldiers came to write 'war diaries' (陣中日記 / 従軍手帳) during the period of total war in East Asia. The completion of this project required the reading of over two hundred diaries by Japanese, Chinese and American soldiers in the Asia Pacific theatre, providing the first truly comparative study of the ordinary soldier's experience outside Europe. Japanese wartime diaries were not unique, and thus the project demonstrates transnational aspects of battlefield diary writing by soldiers.
The talk will address the history behind these texts with a focus on the technological and political transformations that made diary writing on a mass scale possible in Imperial Japan. But most importantly, this presentation will describe how the diaries were used by soldiers to shape their subjectivity, defining their beliefs about self, other, and the world around them. In order to meaningfully discuss individual responsibility during a time of war, the critical examination of battlefield subjectivity must be the first step, and this talk will argue that the analysis of diaries is crucial to that endeavour.
Dr Aaron William Moore is Lecturer in East Asian History, School of Arts, Histories, and Cultures at the University of Manchester. He received his PhD from Princeton University and has held Postdoctoral appointments at the University of Oxford and the Harvard University Reischauer Institute of Japanese Studies. Research support includes grants awarded from the British Academy and the Sasakawa Foundation. Dr Moore's work focuses on transnational social history and includes documents in Chinese, Japanese and Russian, as well as research in British and American archives. His second book concerns the wartime writings of children and adolescents in China, Japan, the UK and the USSR.