The EU-Japan EPA Free Trade Agreement – is it a game changer? – Kenichi Kawasaki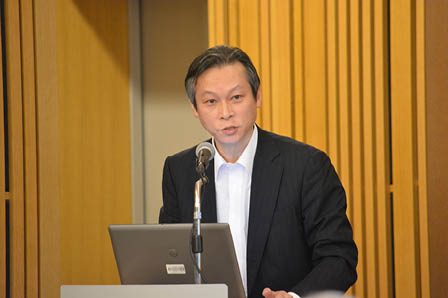 Dr Kenichi Kawasaki, senior fellow of the National Graduate Institute for Policy Studies, will present the results of his recent research into the value of the EU-Japan EPA Free Trade agreement to Japan, UK, and the EU.
Negotiations on the EU-Japan EPA, which have been through 15 rounds, have been conducted alongside discussions on the Trans-Pacific Partnership which were concluded (pending ratification) last October. While media attention has focussed heavily on the larger TPP, the outcomes of an EU-Japan agreement present significant opportunities to businesses and consumers in both the EU and Japan, and strengthen economic ties between the world's largest economic trading bloc and the world's third largest economy.
In this talk, Dr Kawasaki will discuss the EU-Japan EPA, its potential value to Japan, the UK, and the EU, and consider how it compares with other major trade agreements. He will also consider the impact of the EPA regionally and globally.
Dr Kenichi Kawasaki is a senior fellow of the National Graduate Institute for Policy Studies. He is a consulting fellow at the Research Institute of Economy, Trade and Industry, and an adjunct fellow at the Japan Institute of International Affairs.
Dr Kawasaki spent more than two decades in the Japanese government, including the Department of Economics and Statistics of the Organization for Economic Cooperation and Development. He has contributed to numerous policy studies, working for the research projects of the Economic Committee of the Asia-Pacific Economic Cooperation (APEC) on the impacts of trade and investment liberalization and facilitation. During the last decade and a half he has participated in the joint study groups of the Japanese government and trading partners on Japan's Economic Partnership Agreements (EPA), and most recently, estimating the impacts of Japan's participation in the Trans-Pacific Partnership (TPP) agreement.
Date: Tuesday 22 March 2016, 12.30 for 1.00pm
Venue: JETRO, MidCity Place, 71 High Holborn, London WC1V 6AL