The Fukushima Accident and Its Aftermath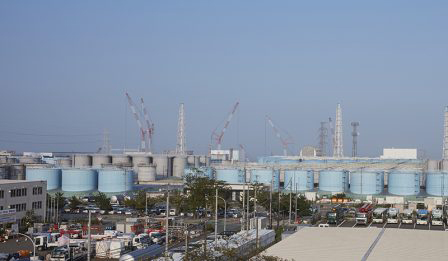 The Japan Society is delighted to welcome Mr Naomi Hirose, Executive Vice Chairman, Fukushima Affairs, Tokyo Electric Power Company Holdings, for a special briefing for members.
More than seven and a half years have passed since the Great East Japan Earthquake and subsequent Fukushima Daiichi Nuclear Power Plant accident. Steady progress has been made towards the reconstruction of Fukushima, the repopulation of surrounding areas, and the decommissioning of the plant, of which Tokyo Electric Power Company Holdings (TEPCO) must shoulder $145 billion of the $200 billion total estimated cost of the accident. Meanwhile, with Japan having fully liberalised its electricity and gas retail market (in 2016 and 2017 respectively), the business environment surrounding TEPCO is undergoing a major change. In the long term, TEPCO foresees a decrease in demand for their power service and increased competition among utility companies.
Date: Monday 3 December 2018, 14.00pm registration for 14.15pm start
Venue: JETRO London Office, MidCity Place, 71 High Holborn, London WC1V 6AL