The Future of Abenomics – A Political Perspective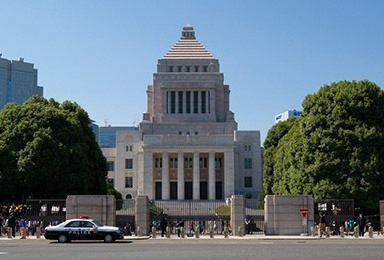 Since becoming Prime Minister for the second time in December 2012, Shinzo Abe has been rigorously pursuing a set of policies aimed at fostering economic growth in Japan. So far, "Abenomics" has been successful. A wide range of indicators show that the Japanese economy has been recovering, while the Nikkei Stock Average rose 60% last year.
Will Abenomics continue to be successful this year? In order to answer this question, it is necessary to understand the political challenges that Prime Minister Abe faces. Two major institutional reforms carried out in the 1990s have increased prime ministerial power, and have paved the way for Mr. Abe's launch of Abenomics. However, there are still limitations on the Prime Minister's ability to follow through with his plans for significant structural reforms.
In this seminar, Professor Takenaka will discuss the changes to the power of Japanese Prime Ministers since the 1990s, and will discuss the restrictions that Japanese Prime Ministers still face, by comparison with their British counterparts. Lastly, he will focus on the future of Abenomics, and in particular on the implementation of the "Third Arrow" – structural reforms.
Professor Harukata Takenaka is based at the National Graduate Institute for Policy Studies in Tokyo. He graduated from the University of Tokyo with a degree in law and then joined the Ministry of Finance. He subsequently received his PhD in political science from Stanford University. Professor Takenaka specialises in Japanese Politics and Comparative Politics. He is the author of Shusho Shihai [Prime Minister's Rule] (Tokyo, Chuo-koron Shinsha, 2006), Sangiin to wa nani ka [What Is the House of Councillors?] (Tokyo, Chuo-koron Shinsha, 2010) and Failed Democratization in Prewar Japan (Palo Alto, Stanford University Press, forthcoming). He has also recently published an article called Japan in Pursuit of Westminster Democracy.
Date: 11 February 2014,, 6:00pm
Venue: Daiwa Foundation Japan House, 13 – 14 Cornwall Terrace, London NW1 4QP. Nearest tube: Baker Street
Tel: 020 7486 4348
Email: office@dajf.org.uk
Web: http://www.dajf.org.uk
Organiser: The Daiwa Anglo-Japanese Foundation