The Girl With No Heart at The Bedlam Theatre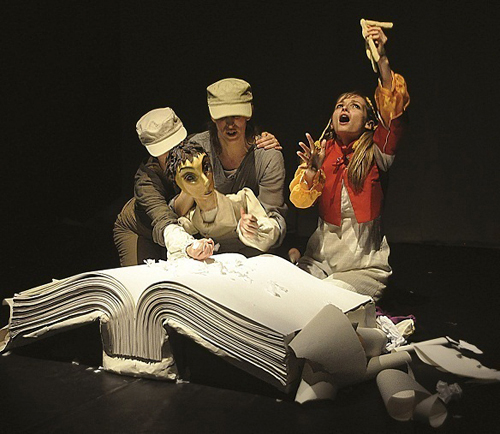 Award winning company Sparkle and Dark's Travelling Players are taking their new show The Girl With No Heart to the Edinburgh Festival Fringe, which will be performed at The Bedlam Theatre.
The show focuses on the fragility and frustration of children surrounded by a war beyond their control, inspired by the Hiroshima and Nagasaki atomic bombings in 1945. Sparkle and Dark present a powerful story interlacing Japanese cultural and historical references throughout. Delicate, intense, provocative and haunting, this stark yet beautiful fable is brought to life with the company's unique brand of highly visual puppetry and shadow, live music and new writing.
It is a mature and affecting fairy tale, suitable for audiences ranging from young adults of secondary school age to the elderly.
Date: 3 August 2012 – 25 August 2012
Venue: The Bedlam Theatre, Venue 49, 11b Bristo Place, Edinburgh, EH1 1EZ