The Good, The Bad, The Weird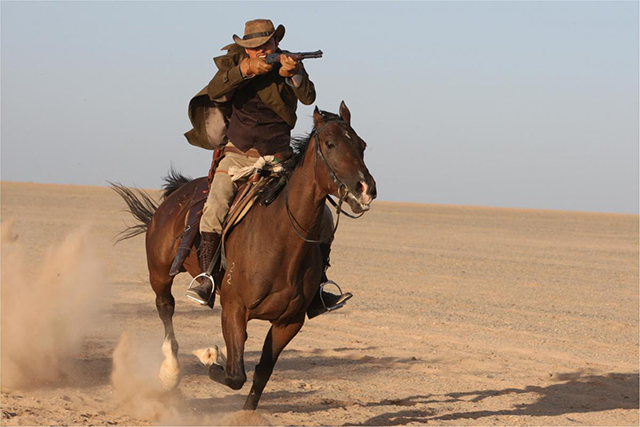 In the course of his 'normal' thieving activities in ancient Manchuria, The Weird / Yoon Tae-goo (Song Kang-ho) comes into possession of a mysterious map while robbing a train. The map in question has been sold by an underworld crime boss who has employed a ruthless, vain and insecure bandit, The Bad / Chang-yi (Lee Byung-hun), to steal it back, thereby securing both the cash and said map. Tae-goo quickly becomes convinced that the map gives the details of a buried treasure site and excitedly heads off the find the "gold". However, before he can get far he stumbles across The Good / Park Do-won (Jung Woo-sung), a sharpshooter who is in pursuit of Chang-yi to catch him and get the bounty on his head. Unsure of each other's motivations, the two men grudgingly agree to help each other by catching Chang-yi and finding the treasure before either he or the imperialist Japanese can get to it. And so begins a thrilling, action packed roller coaster ride across Manchuria, complete with motorcycles, where hunter becomes hunted at the drop of a map.
By Paul Quinn
Film info
2008. Directed by Kim Jee-woon, starring Song Kang-ho, Lee Byung-hun, Jung Woo-sung, 139 mins.
Picturehouse Hackney, 13 Nov 15 10:45 pm