The Importance of Being Visible: Media and Religion in Contemporary Japan – Erica Baffelli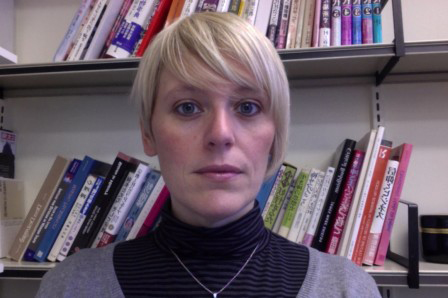 Since the 19th century, Japanese "new religions" (shinshūkyō) have been noted for their ability to use various media. While movements that emerged in the 19th and early 20th centuries were adept at using the printed page – often in the form of books, pamphlets and newsletters – in more recent times new religions have adopted newer media forms and technologies. In particular, in 1980s and early 1990s some movements attracted attention with visual imagery, developing elaborately staged events and rituals, feature films and animated movies, and, more recently, elaborate websites. Through media these groups created new modes of ritual engagement and community and new forms of interaction between leaders and members. At the same time, the intensive use of media attracted criticism, and religious groups had to confront issues of image control and media exposure. This talk will discuss key issues in the creation of media narratives by religious organisations in order to proselytise, communicate with members and create (and, at times, recreate or reshape) their image.
Erica Baffelli is currently a Senior Lecturer in Japanese Studies at The University of Manchester. She is interested in religion in contemporary Japan, with a focus on groups founded from the 1970s onwards. Currently she is examining the interactions between media and "new religions" (shinshūkyō) in 1980s and 1990s and the changes in the use of media by religious institutions after the 1995 Tokyo subway attack. Recent publications include Media and New Religions in Japan (Routledge, forthcoming 2016); Baffelli and Reader, 'Aftermath: the Impact and Ramifications of the Aum Affair' in Special Issue of the Japanese Journal of Religious Studies, 39,1,2012; and Baffelli, Reader and Staemmler eds. Japanese Religions on the Internet: innovation, Representation and Authority. Routledge, 2011.
Date: Monday 21 March 2016, 6.45pm
Venue: The Swedenborg Society, 20-21 Bloomsbury Way, London WC1A 2TH