The Island of Shadows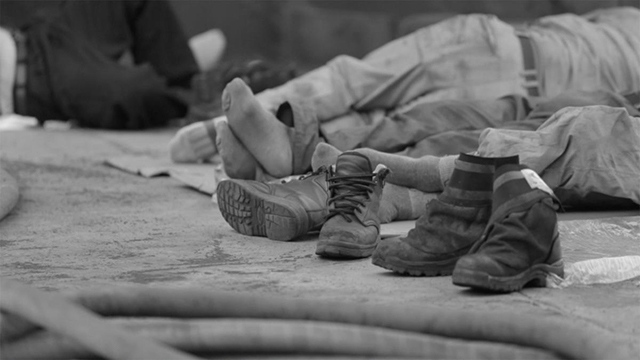 Hanjin Heavy Industries was founded in 1937 and was the first shipbuilding company in Korea. It has since gone on to become one of the world's leading shipbuilders. , through interviews and archive footage, documents over a period spanning 20 years the workers experience of the conditions on the shipyards and the circumstances which led to them forming a union. is extremely powerful in telling the stories of the workers' struggle. Reflecting a burgeoning trend for Korean documentaries addressing themes of protest and unionising. This film is one of the strongest recent films addressing this subject. There is both an attempt made to provide historical context to the workers' situation, a linking of their struggle to the social upheaval in the 1980s protests and other expressions of discontent while remaining focused on the stories of the individual workers and their thoughts, opinions and stories. A key theme throughout the film is to examine what happens to those who are stripped of their dignity, and the ramifications of the workers' decision to stand up to their employers. is a clear and engaging documentary despite telling an increasingly complicated and sombre narrative. The film has the potential to inspire audiences through the passion and commitment of the workers despite the bleak situations they encounter.
By Matthew Barrington
Film info
2014. Directed by Kim Jeongkeun, starring Kim Jin-sook, Park Sung-ho, Kim Ji-yeon, Park Hee-chan, Yun Guk-sung, Jung Yi-gyun, Jung Tae-hoon, Jin Sang-woo, 99 mins.
Royal College of Art (Battersea), 10 Nov 15 6:30 pm