The Korean Literature Night: I'll Be Right There by Shin Kyung-sook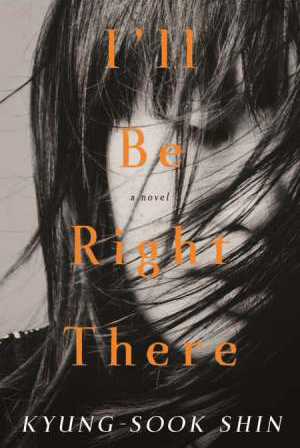 [The Korean Literature Night (KLN)] is a monthly discussion group that explores various themes and topics relating to that month's chosen book. In August we will be reading I'll Be Right There about memories of youth in a time of gloom. This is written by Shin Kyung-sook, author of the New York Times best seller Please Look After Mom.
Event Date: Wed 26th August 2015, 18:30-20:30
Venue: Korean Cultural Centre UK
Entrance Free – Booking Essential
Apply to info@kccuk.org.uk or call 020 7004 2600 with your name and contact details by Wednesday 5th August 14.00.
The booking system utilises a lottery based programme that picks names at random, once the final selection has been drawn we will send you an e-mail regarding the result of the selection.
Available Seats: 15
You can pick up a copy of the book from the KCCUK, once you have received your confirmation e-mail.
About the Book- I'll Be Right There
Set in 1980s South Korea amid the tremors of political revolution, I'll Be Right There follows Jung Yoon, a highly literate, 20-something-year-old woman, as she recounts her tragic personal history as well as those of her three intimate college friends. When Yoon receives a distressing phone call from her ex-boyfriend after eight years of separation, memories of a tumultuous youth begin to resurface, forcing her to re-live the most intense period of her life.
Biographical Notes-Shin Kyung-sook
The author of seventeen works of is one of South Korea's most widely read and acclaimed novelists. Her best seller Please Look After Mom has been translated into more than thirty languages. She has been honored with the Man Asian Literary Prize, the Manhae Prize, the Dong-in Literary Award, the Yi Sang Literary Prize, and France's Prix de l'Inaperçu, as well as the Ho-Am Prize in the Arts, awarded for her body of work for general achievement in Korean culture and the arts.