The London Korean Film Festival 2012: 11th Mise-en-Scene Short Film Prog 1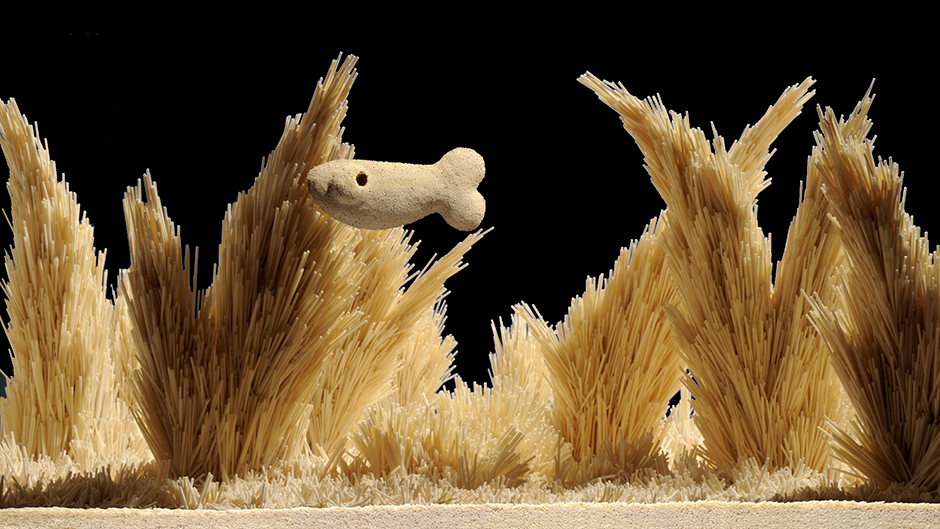 A Flower does not wilt, but…
Dir. Oh Tae-heon
Starring: Choi Won-yong, Lee Yoo-young, Kim Tae-hoon
South Korea, 2012, 25mins
Director's Note
Some people still can't forget their ex-lovers.
Han-sung runs into his ex-girlfriend Soo-young after taking a year off from university. Unfortunately she has a new boyfriend who is the director of a graduation film which Han-sung is supporting.
Noodle Fish
Dir. Kim Jin-man
Starring: Kim Jin-man
South Korea, 2012, 10mins
Director's Note
Who am I? Am I a fish? Am I noodles? Am I the man who makes noodles move?
Noodle Fish is a pin-screen animation, made with plain noodle bought from regular markets. "To be a grown-up, you´ve got to get out of the water." Leaving this message, the tadpoles disappear. A friend of theirs, Noodle Fish begins his journey into the world out of the water.
Feeling of Winning
Dir. Han Seung-hun
Starring: Sin Jun-suk, Kim Hyun-ki
South Korea, 2011, 24mins,
Director's Note
I believe that someday I will be able to overcome all the things that I used to try to adapt myself to.
Young-hyeon and Jae-cheol are being bullied by classmate Chang-geun and his friends. Young-hyeon resents being beaten by Chang-geun indiscriminately and tries to get out of the situation.
Keep Quiet
Dir. Hong Seok-jae
Starring: Park Geun-rok, Um Tae-gu, Kim Yu-ji
South Korea, 2011, 29mins
Director's Note
Nothing changes in this world even when corruption has been revealed. I want to talk about that kind of story through a university.
At the library Sung-mo picks up the ringing phone of a person on the opposite side of his desk, in an unguarded moment while the person is out. A woman asks Sung-mo to run away with the phone.
Forest
Dir. Um Tae-hwa
Starring: Jeong Yeong-gi, Um Tae-gu, Ryu Hye-young
South Korea, 2012, 32mins
Director's Note
Through an unfortunate accident that was caused by a man's sense of inferiority towards others. I wanted to depict the man's guilt.
My friend falls into danger as a result of an insignificant action of mine. I want to believe that it wasn't intentional.
Date: Sunday 4th November 20:00
Venue: London ICA