The London Korean Film Festival 2012: The Weight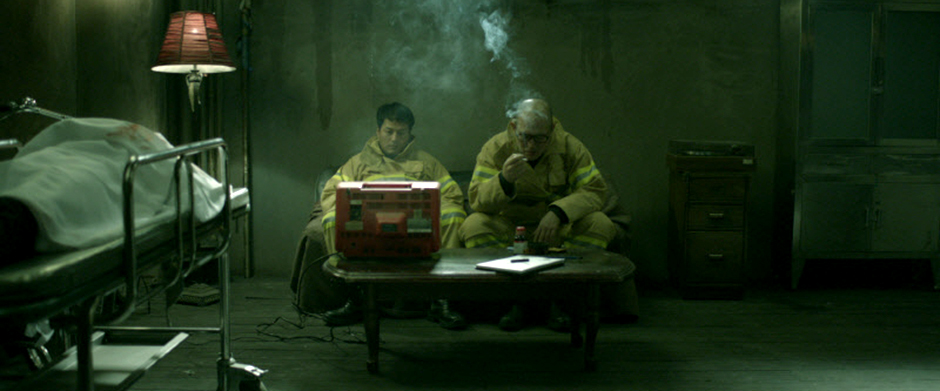 Jung, a mortician, is severally dependent on his pain relief medication prescribed for his near crippling tuberculosis and arthritis. His life has not been a pleasant one as he was born with a hunchback and left in an orphanage only to be adopted by a woman who kept him in an attic forced to sow dresses for her. He has a younger stepbrother who dreams of becoming a woman with the world around him, despising him for it. Jung's only joy in the world is his work in the morgue. He finds beauty in the preparation of the dead for their funerals, fantasizing the dead are his friends who he dances with and even paints.
The film is a strange and wondrous blend of fantasy and sexually identity and the director's preferred theme of social isolation. Weight is by far the most daring and impressive work from a filmmaker who constantly surprises, thrills and entertains us all.
Date: Friday 2nd November 21:15
Venue: London ICA