The London Korean Film Festival 2012: Woochi The Demon Slayer with Director's Interview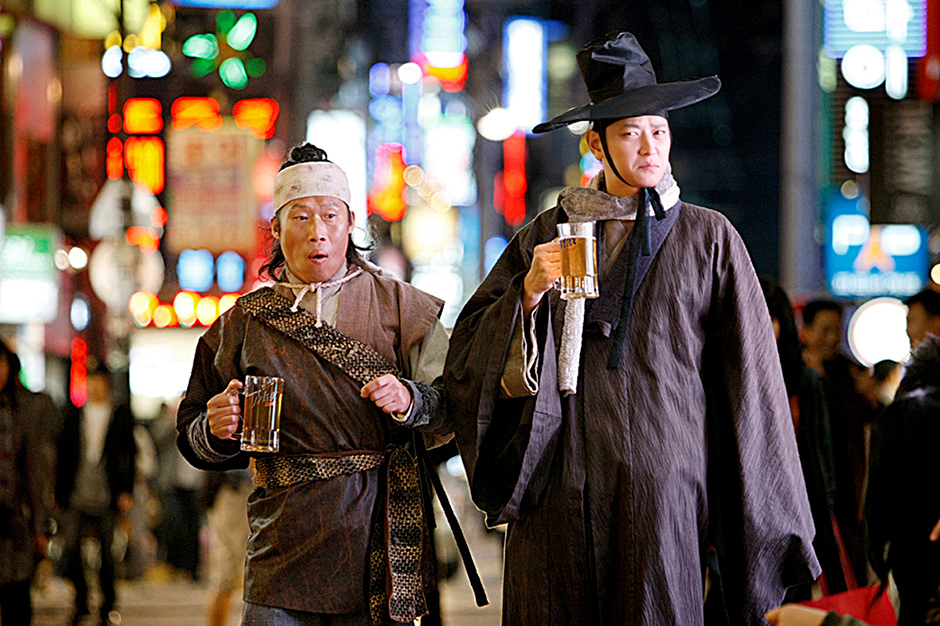 Over 500 years ago, during the Chosun Dynasty, a sacred pipe with ultimate power falls into the evil hands of the goblins, sending the world into certain chaos. The ancient Taoist wizards seek out the aid of the greatest ascetics of their period, the Master and Hwadam. To help vanquish the goblins, the wizards entrust their saviors each with a half of the pipe.
Meanwhile the Master's apprentice, Woochi, a mischievous young wizard, makes a mockery of the King and is hunted down. This forces the Taoist wizards to visit the Master but they find him murdered and his half of the pipe missing. Believing Woochi to be the killer, the Taoists imprison Woochi in a painting with his trusty servant, Chorangyi. Now in present day, the much revered wizards are now scrapping by in the modern Seoul and have found themselves becoming targets of the shape shifting goblins. Left with only one option, the wizards release Woochi to uncover the identity of the person behind their attempted assassinations.
Date: Saturday 3rd November 16:30
Venue: Korean Cultural Centre UK