The London Korean Film Festival 2013: Behind the Camera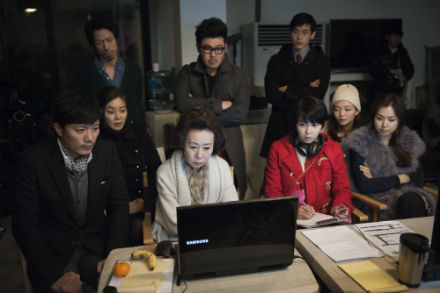 Date: Wednesday 13th November 18:00
Venue: Curzon Soho
Part documentary, part advert and part farce, E J-Young's feature is a continuation of his themes seen in Actresses. This film within a film sees the director starting production on a new advertising campaign. He casts a whole host of famous Koreanactors and actresses only for them to turn up on set and find out the director is in LA and will direct over Skype.
The director observes his cast, crew and production spiral into chaos without his physical presence all in the name of answering one question; does a director have tobe on set for a film to be made? Has the filmmaker made the right choice or will everything go to Hell?
Re-teaming with director E J-young after the Actresses, actress Yoon Yeo-jeong is one of Korea's most versatile and long lasting talents. She was first noticed as an actress with great performances in Kim Ki-young films; Woman of Fire and The Insect Woman. Though she had taken a break in her career while in America she leaped back into critical and box office success with films like A Good Lawyer's Wife and The Housemaid.