The London Korean Film Festival 2013: Mise-en-Scene Prog 2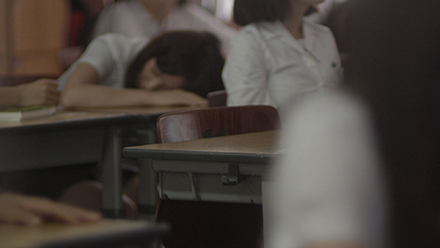 Date: Wednesday 13th November 20:45
Venue: London Odeon Panton St
The Wish
Dir: Huh Jung
Cast: Oh Yoo-jin, Yun Seo-hyun, Choi Jin-sil
S.Korea, 2012, 27mins
Kids gather around to do a withcraft. It has been 'a thing' within teenagers. They say that the whole universe will realize your dream if you wish hard. Suddenly, a girl named Joo-hee makes a desperate wish.
Director's Note
I wanted to create an urban legend. In my opinion, an urban myth is like a dream that a number ofpeople created.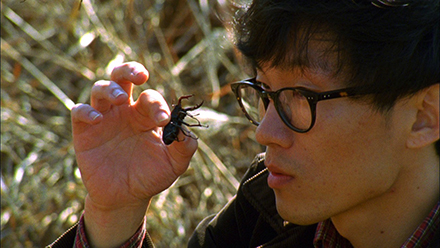 A Joyful Gathering Day
Dir: Yoon Jae-sang
Cast: Im Dae-hyeong, Lee Hye-rin, Oh Jeong-hwan
S.Korea, 2012, 24mins
Young-sik in his late 20s runs an online fan-page on insect-eating plants. Regardless of his endeavor, the members of the fan page seem not so enthusiastic about what is going on. Young-sik holds a regular meeting where no one but himself shows up. Alone, he goes to a botanical garden of an insectivorous plant and meets a couple, Min-ju and Seung-jin.
Director's Note
Wish to be free; free from taste, free from solitude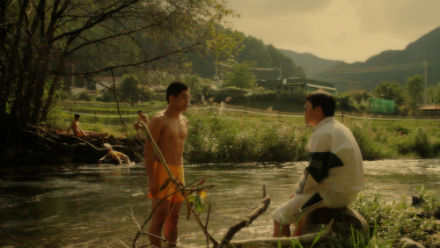 Grecoroman
Dir: Shin Hyun-tak
Cast: Choe Ju-bong, Lee Seung-hyeok, Kim Su-ung, Lee Jun-hyeok, Kwon Gyeong-tae, Kim Yang-ji, Park Geon-gyu, Jo Hye-seon
S.Korea, 2012, 24mins
Nam-wan is a security guard at an apartment building, and kids in the complex call Nam-wan names such as a pervert. It gets worse when a boy collapse as Nam-wan approach him. This false accusation of him reminds him of his glorious and yet tragic past as a wrestler.
Director's Note
I had a dream about a marvellous kingdom.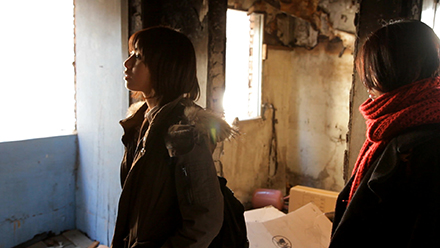 A Room of One's Own
Dir: Yoon Jae-wook
Cast: Kang Soo-ya, Kang Young-goo
S.Korea, 2013, 40mins
Hye-min finds a camcorder of her dad's.
Director's Note
Stories.