The London Korean Film Festival 2013: Three Shorts (with Dir Kim Dong-ho QnA)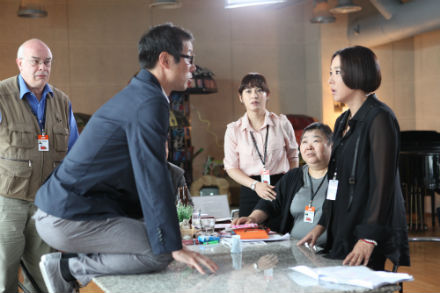 Date: Friday 8th November 19:00
Venue: Odeon Covent Garden
Jury
Dir: Kim Dong-ho + Dir Q&A
Cast: Ahn Sung-ji, Kang Soo-yeon, Jung In-gi, Park Hee-bon, Tony Rayns
After a film screening a group of five jury members discuss what makes a good film. A director says that a film should move the heart, an actress says it should be the purity of the message, Tony Rayns talks the countries film trends. The so many voices the situation becomes uncontrollable. Will a decision be made?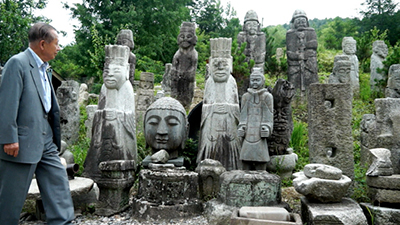 Ongoing Smile
Dir: Mohsen Makhmalbaf
Cast: KIM Dong-HO ,Kim Ji-Seok ,KIM Ki-Duk ,BUEREN Peter van ,GARCIA Roger ,JEUNE Christian ,AHN Sung-Ki ,KANG Soo-Yeon ,YEH Ji-Won ,Binoche Juliette
At the age of 74, many people retire themselves or go and spend the rest of their life in elderly's house. But Kim Dong-Ho has made the decision to live like a young and energetic man until the end of his life. He gets up early around 4 am every morning. He does his exercise for an hour. Then he checks the news and respond to his emails. After that, he takes the bus to his work. He is currently working in a university of film and media, which he has launched himself two years ago. KIM is the same man whom established the largest Asian Film Festival when he was almost 60 years old. Now that he is 74 years old, he has just decided to make his first film as a director.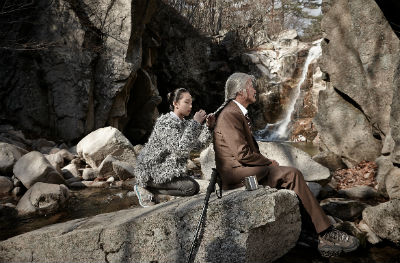 Day Trip
Dir: PARKing CHANce (Park Chan-kyong & Park Chan-wook)
Cast: Song Kang-ho, Jeon Hyo-jeong, Drama, TBC
After losing first prize in a contest a girl and her master walk up a mount on their weekly practice trip. The master looks to cheer up his down in the dumps pupil but is so inept at comforting her; he probably does more harm than good. But this is an excellent opportunity for the pupil to witness and learn some amazing things while trying to reach her full potential.