The Nuclear Myth and Japan's Postwar Nationalism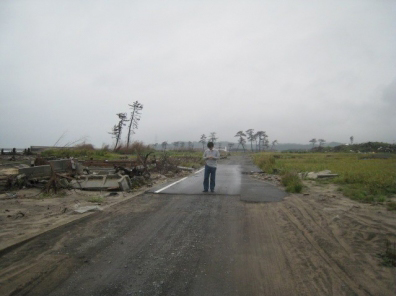 Much concern has focused on therapy and mental recovery for the people traumatised either by the tsunami or by the TEPCO nuclear disaster at the Fukushima Daiichi nuclear plant in 2011. Nobuko Kosuge, Professor of History and International Relations at Yamanashi Gakuin University examines what effect the recent nuclear disaster has had on the Japanese public's mindset as a whole, which is still affected by the atomic bombings in Hiroshima and Nagasaki.
The debates surrounding the Fukushima Daiichi disaster have taken place within the backdrop of anti-nuclear sentiment in postwar Japan. This has guided people's reaction to the disaster by enabling prejudice towards the victims in Fukushima, which features regularly on social media in Japan.
Professor Kosuge looks at postwar nationalism as the source of this phenomenon. The country's postwar narrative has been to avoid talk of the causes and consequences of the war itself and concentrate on Japan's victimisation from the atomic bombings, of which the Fukushima disaster is a painful reminder of that time.
In this talk, Professor Kosuge will talk in detail about how the country can rationalise this peculiarity and change the Japanese public's attitude towards the victims of Fukushima.
Contributors:
Professor Nobuko Kosuge
Nobuko Margaret Kosuge is Professor of History and International Relations in the Faculty of Law at Yamanashi Gakuin University.
Date: 3 July 2014, 6.00 – 8.00pm
Venue: Daiwa Foundation Japan House, 13 – 14 Cornwall Terrace, London NW1 4QP
Tel: 020 7486 4348
Email: office@dajf.org.uk
Web: http://www.dajf.org.uk
Organiser: The Daiwa Anglo-Japanese Foundation