The Nut Job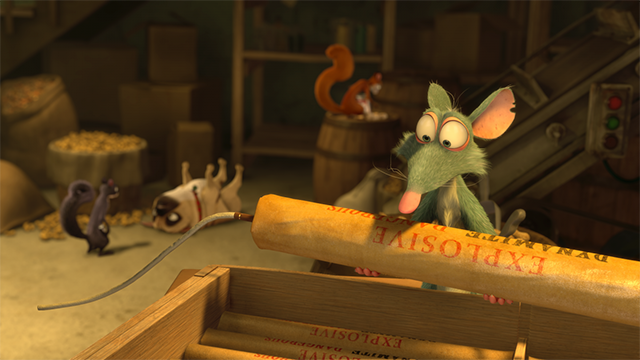 From ToonBox Entertainment comes , a fun, super-comedy adventure of nutty proportions! The movie kicks off in idyllic "Liberty Park," an oasis nestled within the sprawling 50's metropolis of fictional Oakton City. The park is host to varieties of winged and footed creatures – mice, ground hogs, rats… and of course, squirrels. Lots of squirrels. follows the travails of Surly, a mischievous city park squirrel and his rat friend Buddy, who plan an outrageous nut-store heist and unwittingly get embroiled in a human bank robbery! Don't let this simple concept fool you, this squirrel movie really packs a punch… this is big! Full of heroes and villains, daring rescues, comic mix-ups and classic slapstick, boasts an exciting cast of characters and a thrill-ride ending sure to satisfy audiences.
Edited by Paul Wadey
Film info
2014. Directed by Peter Lepeniotis, starring Will Arnett, Katherine Heigl, Liam Neeson, Brandon Fraser, 86 mins.
Odeon Panton Street, 07 Nov 15 3:30 pm