The Olympus scandal – has anything changed since then? – Michael Woodford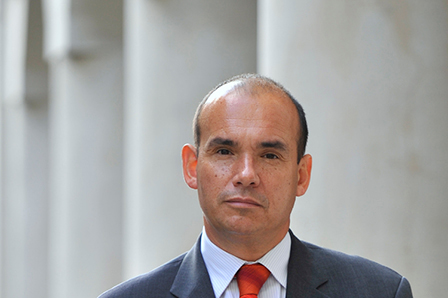 In the wake of the news still rocking the Japanese business community, in which Toshiba was discovered to have been overstating its operating profits by almost £800m, the topic of corporate governance in Japanese firms has once again been placed in the limelight.
Michael Woodford, former President & CEO of Olympus and whistleblower of his own company in 2011, hopes to answer the question: 'Has anything changed since then?'
Relating his own experiences in exposing the Olympus scandal and looking to present developments, Michael's engaging and dynamic talk will be of great relevance to many Japan Society members who are interested in an insider's view of this subject.
In this talk he will describe the sequence of events, after his exposure of the scandal and discuss what lessons can, and should, be learned from his experience. Michael will use his story to address questions that concern many outside the business community. In today's business climate is there ever greater risk of these sorts of fraud? How can regulation be made to work? Michael has chronicled his story in Exposure: Inside the Olympus Scandal: How I Went from CEO to Whistleblower, the best-selling business book of 2012 shortly to be made into a major motion picture. He will be dedicating and signing copies immediately following his talk.
Date: Monday 26 October 2015, 5.30 for 6.00pm
Venue: Simmons & Simmons LLP, CityPoint, 1 Ropemaker Street, London EC2Y 9HT