The Origins of Noh – Reijiro Tsumura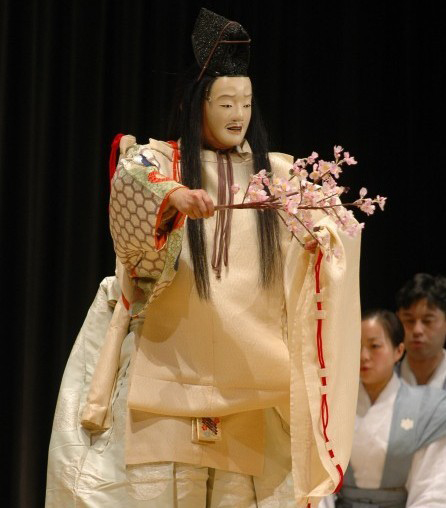 We are delighted to welcome Reijiro Tsumura to discuss the origin, history and styles of Japan's noh theatre. This will be a rare opportunity to hear at first hand from a master of the genre and 'living national treasure'.
One of Japan's major classical theatre traditions, noh has a rich history going back to the 14th century. In his talk, Tsumura will consider its characteristics and development as well as the meanings embodied in its name. He will also consider the noh mask, its use and range of expression.
Reijiro Tsumura is head of the Ryokusenkai group within the Kanze School of noh and received the designation 'important intangible cultural asset' in 1991. After training under Kimiko Tsumura while studying at Hitotsubashi University, Reijiro Tsumura gained the level of master in 1969 and became head of the Ryokusenkai in 1974. Since 1979 he has been engaged in the planning and organising of the annual night time, fire-lit Takigi Noh event in Koganei. In addition to regular performances of classical noh plays, he is active in the training and development of young actors.
Reijiro Tsumura performs widely, not only within the traditional repertoire but in creating new productions and commissioning new plays. He has toured internationally to countries including the UK, Belgium, Spain, Singapore, Sweden, Norway, Denmark and Indonesia, where he has frequently worked in collaboration with other performers from different genres including opera and dance. In 2010 he travelled to Russia and Hungary to teach as an Ambassador for Cultural Exchange under the auspices of the Agency for Cultural Affairs.
Date: Monday 29 September 2014, 6.45pm
Venue: The Swedenborg Society, 20-21 Bloomsbury Way, London WC1A 2TH