The Power of Art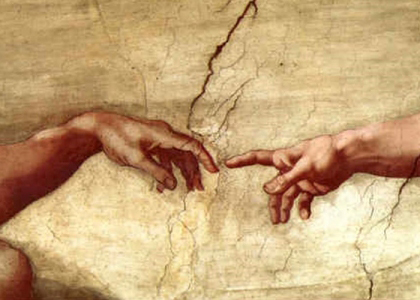 What is the power of art? What can art do? Can art deliver a social message, or any messages at all?
Can art influence people's thinking and action? If so, how powerful is it?
The human brain responds to beautiful art work, according to the findings of Professor Semir Zeki, Professor of Neuroaesthetics at University College London. Beautiful art can apparently increase blood flow in a certain part of the brain by as much as 10 per cent- the equivalent to gazing at a loved one. Great art can be beautiful, but it can also be scary and dreadful. It can disarm us but also can alarm us with its embedded messages.
People also talk about the benefits of art for very young children. Museums and galleries operate educational programmes for children in schools to enhance knowledge of social and cultural issues and to develop creativity, thinking skills and help personal and social skills. That is also the power of art.
We invite Mami Kataoka, Chief Curator of the Mori Art Museum, one of Japan's most active and prestigious galleries and James Lingwood, Director of Artangel, which commissions and produces exceptional projects by outstanding contemporary artists across Britain and beyond, to talk about the power of art.
Contributors: James Lingwood, Mami Kataoka, Jenny White (Chair)
Date: 22 November 2014, 6.00pm
Venue: Daiwa Foundation Japan House, 13/14 Cornwall Terrace, London NW1 4QP UK
Tel: 020 7486 4348
Email: events@dajf.org.uk
Web: http://www.dajf.org.uk/annual-seminar/the-power-of-art
Organiser: Daiwa Anglo-Japanese Foundation