The Power of Politics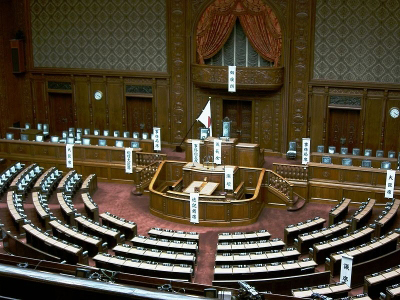 This seminar takes place just two days after the Japanese Lower House election, while the clock is also ticking towards a General Election in the UK next year. It seems a timely moment to consider the power that politicians wield in the two countries, and the extent to which they can actually affect the lives of their citizens. How easy is it for politicians to push their policies through the legislature? And when they succeed, how much impact do those policies have?
In Japan, Prime Minister Abe began his current term of office with unusually high public support, and has been in a strong position to push through his "Abenomics" agenda, aimed at revitalising the economy. But it is not yet clear whether this programme has been a success, and the economy has now fallen back into recession after April's increase in the Consumption Tax.
In the UK, the traditional "first past the post" and two-party dominated electoral system has tended to give political leaders a relatively free hand to impose their policies. But is the current distaste for the existing Westminster parties changing that? The UK now has its first coalition government since World War II, and the rising popularity of smaller parties (notably the Scottish Nationalist Party and UKIP) suggests that increasing fragmentation may lie ahead.
Koichi Nakano is an academic who has researched politics and power both in Japan and in other countries. Baron Smith of Clifton is a Liberal Democrat peer with a front-row view of how the UK political scene is changing in practice.
Date: 16 December 2014, 6:00pm
Venue: Daiwa Foundation Japan House, 13 – 14 Cornwall Terrace, London NW1 4QP
Tel: 020 7486 4348
Email: office@dajf.org.uk
Web: http://www.dajf.org.uk
Organiser: The Daiwa Anglo-Japanese Foundation