The Present and Future of Financial Technology – A tool for financial inclusion with Doreming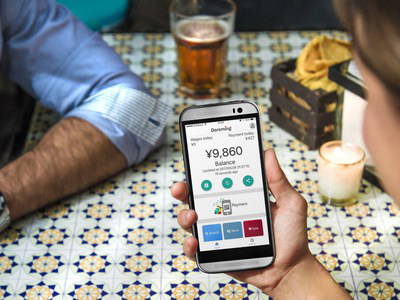 We increasingly hear references to 'FinTech' in our everyday. No longer solely a topic of interest to the financial or computing media, it is frequently the subject of lifestyle and news stories. But how many of us understand what we mean by the term? What exactly does financial technology encompass?
In 2015, over 75% of Internet users in the UK made a purchase online. 60% of us use internet banking, and many of us are increasingly using cards in mobile wallets on our phones to make payments in shops. These solutions are just some the applications of FinTech most visible to the general consumer – and the pace of change is remarkable.
London has positioned itself at the centre of the FinTech revolution. Initiatives from national and local government, as well as financial and technological industries serve to attract investment and industry leaders driving change both for us as individuals and as businesses. Among those working in this field are significant numbers of people who have come to London from Japan.
Through a series of linked seminars, the Japan Society is celebrating this new phase in the UK-Japan relationship, while exploring the opportunities and challenges presented by the new technology in many different spheres of activity. Focussing on four people, working under the broad umbrella of FinTech, we will investigate some of the ways in which it will have an impact our future lives.
Date: Tuesday 25 July 2017, 6.30pm
Venue: Mitsubishi Corporation International (Europe) Plc, Mid City Place, 71 High Holborn, London WC1V 6BA