The Present and Future of Financial Technology – AI in financial services, a case study with Equity X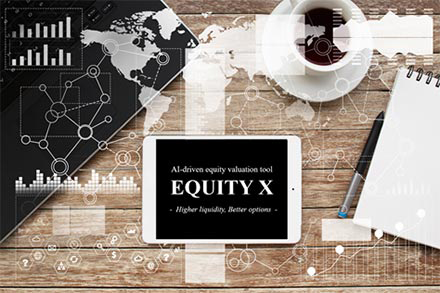 We increasingly hear references to 'FinTech' in our everyday. No longer solely a topic of interest to the financial or computing media, it is frequently the subject of lifestyle and news stories. But how many of us understand what we mean by the term? What exactly does financial technology encompass?
Through a series of linked seminars, the Japan Society is celebrating this new phase in the UK-Japan relationship, which sees many Japanese individuals and companies active within London's technology hubs. Our objective is to explore the opportunities and challenges presented by the new technology in many different spheres of activity. We have invited guest speakers, working under the broad umbrella of FinTech, who will each share their vision of its impact on our future lives.
The second seminar will feature Akio Kurata, Founder of Equity X, a UK based company, who will discuss the use of AI in financial services.
Not a day passes without some kind of reference being made in newspapers or magazines to subjects such as AI and big data analytics. The financial services markets are at the cutting edge of developments and practical implementation of new information technologies. Given that financial services depend heavily on data processing, this is perhaps not a surprise.
Each of us as individuals will struggle to assess all the possible risks and likely returns on a project – in today's complex world, they are many and varied. In financial markets, risks and returns are assessed by countless people and shared publicly in the form of a 'market price'. Thus the markets are built on collective valuations contributed by their constituent members.
In being able to process huge volumes of data at high speed, AI and big data analytics have the potential to create added value and take the fundamental data processing function of finance up a gear, with increased efficiency and speed.
Akio Kurata will speak from his own experience as an innovator and entrepreneur and discuss in practical terms the potential application of AI within financial services. In this seminar, we will also have the opportunity to discuss the impact of AI on financial markets and working practices in general. The conversation will address subjects including common fears and concerns about our ability to control AI in practical situations, or whether robots are more dependable than humans.
Date: 13 September 2017, 6.30pm
Venue: Mitsubishi Corporation International (Europe) Plc, Mid City Place, 71 High Holborn, London WC1V 6BA
Email: events@japansociety.org.uk
Web: http://www.japansociety.org.uk/event/equity-x/
Organiser: The Japan Society, Mitsubishi Corporation International (Europe) Plc, EQUITY X LTD