The Present and Future of Financial Technology: Security for Open Banking Financial APIs – with Authlete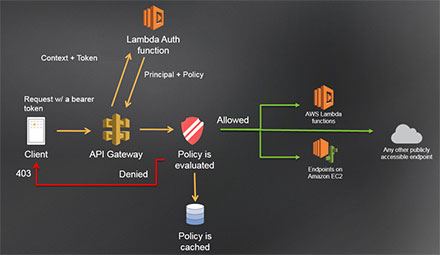 The third seminar in our series dealing with FinTech related topics, features Ali Adnan, co-founder and Director at Authlete. Soon banks will have to give third parties access to their data and, as a big a threat as this could be, this will breed more innovation in the financial services industry and disrupt new ways in which we will make payments, manage our wealth and interact with money. This series of lectures seeks to explore different aspects of the FinTech revolution and to highlight some of the Japanese organisations and individuals who have chosen to base themselves in London's technology hub.
APis are an enabler to turn a business or organization into a platform and the API Economy is expected to reach US$2.2 Trillion by the end of 2018 which is a number that is higher than the GDP of France. Thousands of services generate billions of dollars in revenue from offering API's such as Google, Facebook, Expedia and Ebay, just to mention a few. In fact, we live in a world where most online services whether big or small have already implemented API's or in the process of implementing one.
Ali will discuss the connected world that we live in and the variety of on-line services that are interlinked to deliver more convenience to the user; and on how Open Banking in the UK and Japan will deliver innovation and drive competition. As the world we live in becomes more connected, sharing of user data will become commoditised. And as a result delivering better value and choice to the end user. The sharing of data also carries an inherent risk where vulnerabilities can be exploited where personal information can be compromised.
Date: Wednesday 25 October 2017, 6.30pm
Venue: Mitsubishi Corporation International (Europe) Plc, Mid City Place, 71 High Holborn, London WC1V 6BA