The Public Opinion Myth: Why Japan retains the Death Penalty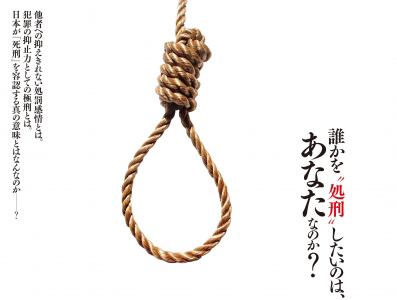 Japan, unbeknownst to many, retains the death penalty, and still executes criminal offenders to this day. The Japanese government's official justification for preserving the death penalty is that the majority of the public is overwhelming in favour of this method of criminal punishment. They argue that support for the death penalty is so strong and entrenched in Japanese culture that abolition is not possible.
In a new report "The Public Opinion Myth: Why Japan retains the Death Penalty", Dr Mai Sato and Dr Paul Bacon investigate the underlying currents in public opinion towards – and justifications of – retention of the death penalty throughout the past and into the present. Analysis of the Japanese government's data from 1967 and 2014, and of new polls conducted by the authors, reveal that – contrary to the government's claim that there is an '80% majority support' for the death penalty – the Japanese public is more discerning in its attitude and is, in fact, largely ready for abolition of capital punishment.
The report is accompanied by a documentary – The Wavering Public? The Death Penalty, Justice and Public Opinion – which provides a rare insight into public perceptions of this controversial topic in Japan. 135 ordinary citizens gather for two days in one room where they listen, discuss, and deliberate on crime and punishment. The film explores what the death penalty means to ordinary citizens living in a retentionist state – one in which much of the practice surrounding the death penalty remains secretive and discreet.
Dr Sato will screen a short version of the film, which will be followed by a Q&A.
The report and the documentary were made possible by grants from the United Kingdom Foreign and Commonwealth Office, the German Federal Foreign Office, the Norwegian Foreign Office, Swiss Federal Department of Foreign Affairs, the European Commission and the Daiwa Anglo-Japanese Foundation.
Date: 28 January 2016, ,6-7.00pm
Venue: Daiwa Foundation Japan House, 13 – 14 Cornwall Terrace, London NW1 4QP. Nearest tube: Baker Street
Tel: 020 7486 4348
Email: office@dajf.org.uk
Web: http://www.dajf.org.uk
Organiser: The Daiwa Anglo-Japanese Foundation