The Road to Recovery: lunchtime lecture by Lori Henderson, Executive Director BCCJ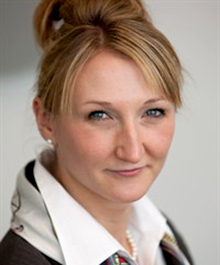 How was the British business community in Japan affected by the March 2011 earthquake, tsunami and ensuing nuclear incident? How did it respond to developments in Tohoku? And, how did the British Chamber of Commerce in Japan (BCCJ) become a conduit for relief and reconstruction activities throughout the stricken region?
Lori Henderson, Executive Director of the BCCJ will give a first-hand account of how, following the triple disasters, companies began navigating a 'new normal' in Japan, becoming actively engaged in a variety of activities to support socio-economic recovery. Having spearheaded the BCCJ's Back to Business initiative, Lori has helped a number of small firms in the region reestablish operations and generate economic returns. She has also demonstrated how corporate social responsibility programmes can be delivered successfully in a crisis. As an active leader in the Tohoku Planning Forum – which continues to connect Japanese and international practitioners across the private, public and civil sectors – Lori will outline for the Japan Society relevant opportunities for further engagement between the UK and Japan.
Date: Tuesday 11 June 2013, 12.00 – 2.00pm
Venue: JETRO London, MidCity Place, 71 High Holborn, London WC1V 6AL
Fee: Free for members of the Japan Society and those introduced by JETRO, £12 for non-members
Booking deadline: Thursday 6 June