The Story of the Satsuma Students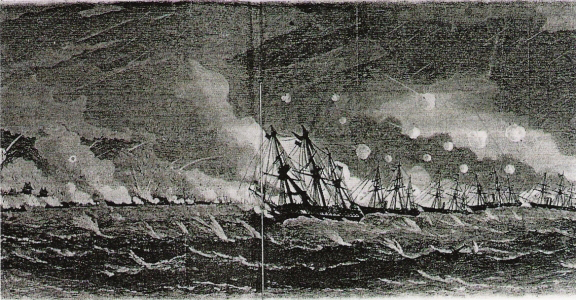 In 1865, nineteen Japanese students set off by ship from the Satsuma Domain (present day Kagoshima Prefecture) to the UK, with the brief to learn about western society and technologies. This development was an important factor in the lead up to the Meiji Restoration, and as a result Japan was the first country in Asia to modernise on a western model.
Prior to this, the Anglo-Satsuma war in 1863 (caused by the death of British nationals at the hands of Satsuma samurai retainers) led to the bombardment of the city of Kagoshima. The aftermath of this war marked the starting point of a close partnership between the UK and Satsuma, as the UK agreed to sell warships to Satsuma and also helped to found an "institute of western education" in Kagoshima, where students could study English and naval history.
The brightest students at this institution were sent to the UK to study abroad. These students arrived in London, where they attended lectures on subjects including western civilisation, economics, history and politics at University College London.
2015 marks the 150th anniversary of the arrival of the Satsuma students in London. When they returned to Japan, many of them became important actors in the Meiji Restoration. Shoji Yoshimitsu, a historian based in Kagoshima, will give a talk on this fascinating episode of Japan's history.
In association with: Great Britain Sasakawa Foundation, Japan Sake and Shochu Makers Associtaion, Sake Samurai, Satuma150
Date: 5 October 2015, 6.00pm
Venue: Daiwa Foundation Japan House, 13 – 14 Cornwall Terrace, London NW1 4QP. Nearest tube: Baker Street
Tel: 020 7486 4348
Email: office@dajf.org.uk
Web: http://www.dajf.org.uk/event/the-story-of-the-satsuma-students
Organiser: The Daiwa Anglo-Japanese Foundation