London Korean Film Night: The Unforgiven (2005)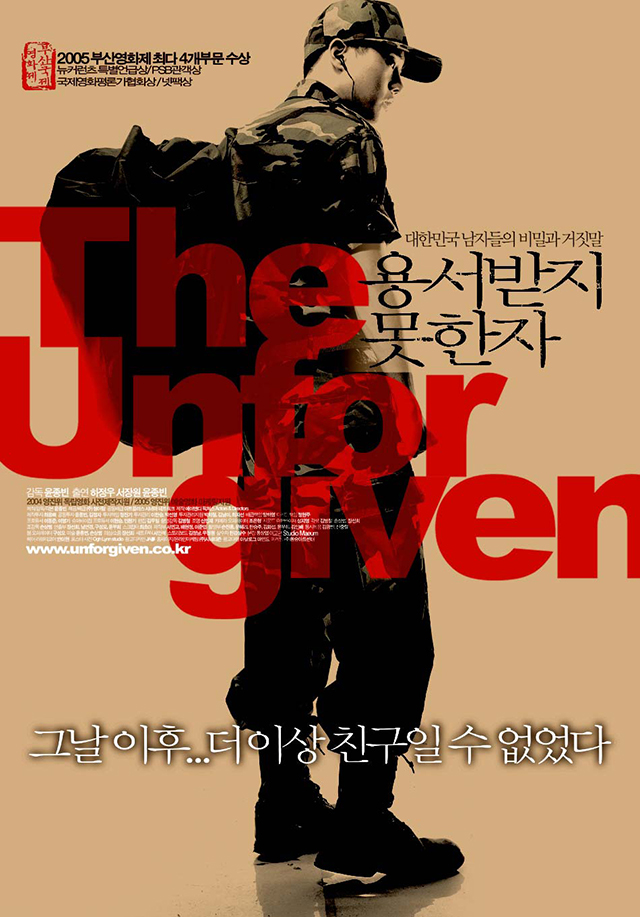 Newly recruited into the South Korean army, Seung­young finds that his commanding officer, Sergeant Tae­jeong is an old school friend. His Sergeant takes his friend under his wing, and tries to help the stubborn and contrary Seung­young, adjust to the strict hierarchies and harshness of military life.
As time passes, Seung­young's resistance wears down, and he finds himself understanding, and even becoming more like the superior officers he struggled against. Matters come to a head when he is given command of Ji­hoon, a slovenly newcomer whose constant incompetence tests Seung­young's patience, and eventually forces him to act.
Director: YOON Jong-bin
Running Time: 121mins (Eng Sub, Cert 15)
Screening Date: 7pm, October 10, 2013
Theatre: Multi-Purpose Hall, KCCUK