The World in 2050: Long-term forecasts for the UK and Japan with Robert Ward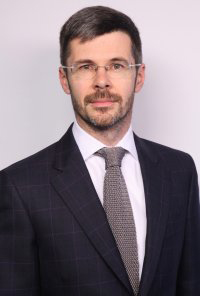 Much has been made of the many issues currently facing the Japanese and British economies: the EU in/out referendum, the implementation of the Trans-Pacific Partnership (TPP), and the ongoing travails of Abenomics have all been considered in depth by various sources. But what of the longer-term trajectories of these countries, and others? Where will we be in ten, twenty, or thirty years' time?
The Japan Society is delighted to welcome Robert Ward, Editorial Director of the Economist Intelligence Unit, to discuss his organisation's recently-published 2050 country forecasts. Is Japan's lacklustre projected economic growth as serious as it seems? How can the UK work around its infrastructure shortcomings to attempt to increase its future productivity? Can China's current political system survive to 2050, when its GDP is expected to be more than 2.5 times that of the USA? This talk by Robert Ward, with his extensive experience of global political and economic issues, will be of great interest to all Japan Society members interested in looking beyond the here-and-now.
Robert Ward became Editorial Director of the Economist Intelligence Unit in December 2013, and remains Director of Country Publishing (2010-present). Prior to these roles he was also Director of Global Forecasting (2007-2010), and Senior Economist (1997-2007), both at the EIU, as well as an Analyst at the Japan Bond Research Institute (1994-1996).
Date: Tuesday 19 January 2016, 12.00 for 12.30pm
Venue: Mitsubishi Corporation International (Europe) plc, 6th Floor, MidCity Place, 71 High Holborn WC1V 6AB