The World of Antique Collecting – afternoon tea and talk at the BADA Antiques and Fine Art Fair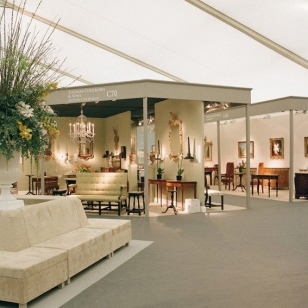 An afternoon cream tea and a special talk at the British Antique Dealers' Association Annual Fair has been organised for Society members and their guests. A visit to the fair is a must for anyone interested in art and antiques: where a dazzling array of top quality furniture, paintings, clocks, ceramics, jewellery and silver can be viewed and bought.
The great attraction of this annual visit is the easy access to the stands of 90 of the best art and antique dealers in the UK. It is all beautifully laid out and presented.
The BADA Fair has very kindly arranged a special talk for Japan Society members on 'The World of Antique Collecting' at which helpful hints and suggestions will be made by Lennox Cato, an exhibitor and specialist on the BBC's Antiques Roadshow.
The fair is open to the public each day at 11.00am from Wednesday 19 March to Tuesday 25 March 2014. Members who book this event and pay in advance through the Society can enter any time after 11.00am on 23 March, pick up their ticket(s) from the ticket desk in Reception, and receive their copy of the BADA Handbook, together with a re-entry pass to revisit the fair on Monday or Tuesday. Members wanting to step out of the Fair during the course of the day on Sunday, should ask for a 'same day re-entry pass' from Security as they exit. The Event ticket is valid for the talk and a traditional cream tea in the Cellini Restaurant.
Date: Sunday 23 March 2014, 4.00pm
Venue: Duke of York Square (Off Sloane Square), London SW3 4LY
Fee: £15 for Japan Society members and their guests