The youth of things: an exploration of 1920s Japanese culture through the literature of Kajii Motojirô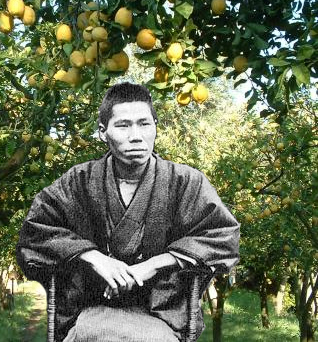 Kajii Motojirô was born in 1901, and wrote only about twenty short stories before dying of tuberculosis in 1932. He is best known today in Japan and in the West (if at all) for his short story, Lemon, written in 1925. While the brevity of his period of literary activity is undeniable, his short stories stand out both in terms of their fascinating narrative plots, and also in their use of an undeniably poetic prose style. Kajii began writing from the mid-1920s, a brief but very significant moment of Japanese literature when, just as in the West, all sorts of political ideologies and philosophies of life were being hotly debated in the cultural and literary worlds. On the other hand, by the time he passed away in the early 1930s, those debates were already giving way to a more conservative and inward-looking consensus on what it meant to be Japanese; a development that led to the cultural movement known as the 'Return to Japan' (Nihon kaiki).
In this talk, Stephen Dodd will demonstrate how Kajii engaged with the diverse ideas of his time from a variety of angles: for example, he had an unusually positive interpretation of his own relationship with tuberculosis; he had an idiosyncratic understanding of what the Japanese version of Modernism might entail; and he explored extremely porous definitions of self-identity in Japan during the early twentieth century. Dodd will draw upon examples of his literary fiction in translation in order to flesh out these various themes.
Stephen Dodd gained two BA degrees in Chinese (1977) and Japanese (1980) from Keble College, Oxford. He obtained a PhD in Japanese Literature from Columbia University (1993). From 1994, he has been teaching at SOAS, University of London, where he is presently Senior Lecturer in Japanese. He has written a wide range of articles on modern Japanese literature, including 'The Significance of Bodies in Sôseki's Kokoro' (Monumenta Nipponica 53, 1998) and 'History in the Making: Negotiations between History and Fiction in Tanizaki Jun'ichirô's 'A Portrait of Shunkin,' in Japan Review 24 (Summer, 2012). He is the author of Writing Home: Representations of the Native Place in Modern Japanese Literature (Harvard East Asian monographs, distributed by Harvard University Press, 2004). His new book, The Youth of Things: Life and Death in the Age of Kajii Motojirô, is due to come out in spring 2014 (Hawai'i University Press).
Date: Monday 16 September 2013, 6.45pm
Venue: The Swedenborg Society, 20-21 Bloomsbury Way (Hall entrance on Barter St), London WC1A 2TH