Theatre Scorpio Season – Japanese Independent and Experimental Cinema of the 1960s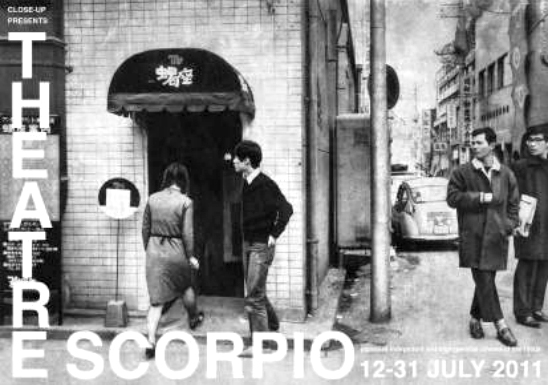 Date: 12 July 2011 – 28 July 2011
Venue: Bethnal Green Working Men's Club, London
Close-Up Film Centre has put together a programme of 1960s Japanese independent and experimental cinema to celebrate the range of activities at Shinjuku's legendary art space Theatre Scorpio for the first time in the United Kingdom. This special programme includes films never before screened in this country or to an English-speaking audience, some brand new prints and freshly subtitled films offer an engaging insight into a decade that was defined by political ferment and avant-garde activity.
The diverse line-up includes films by internationally recognised directors including Yunbogi's Diary (1965) by Nagisa Oshima, some early shorts by Hausu director Nobuhiko Obayashi and UK and London premieres of radical filmmaker Motoharu Jonouchi.
All screenings will include an introduction by one of the curators or an expert on the field and a Q&A discussion session will follow each programme.