Traditional Pottery of Kyoto: Miyagawa's Makuzu ceramics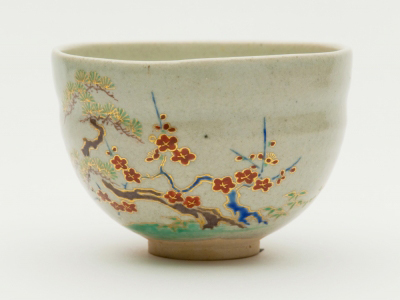 In the early Edo period, Kyoto was still the capital of Japan and a bustling hub of craft, culture and trade. During this period, samurai, nobles and wealthy merchants were inspired by the vast range of ceramics brought to Kyoto from China and Korea. The potters of the city began to follow suit, creating beautiful ceramic works that were to encapsulate the unique elegance and culture of Kyoto City.
It is in this context 330 years ago that the Miyagawa family began their work as ceramicists that continues on until this day. At that time, Kohei Masakazu Miyagawa came to Kyoto from the Miyagawa Village in the northern part of neighbouring Shiga Prefecture, and began to work in pottery. From 1868, the family had become a fully recognized ceramic operation and each subsequent member of the line has since been given the name "Kousai".
The Miyagawa family have worked as ceramists producing tea ware for both the matcha used in tea ceremony and for regular leaf teas (such as sencha green tea). They also create large ceramic works for international collectors, keeping pace with the progression of styles and taste over time. The family's work can be found in many permanent collections throughout the world, including in such institutions as the British Museum and the Boston Museum of Fine Arts.
Join Shinichi Miyagawa as he recounts the history and practice of the Makuzu Miyagawa Kousai family, part of the Kyoto tradition of highly decorative, elegant and refined ceramics. He will be showing a wide variety of his, his father's and his ancestor's works from their family kiln in Kyoto, as well as demonstrating some recent creations from the kilns of the Leach Pottery in St Ives.
This event is supported by: Minamoto Kitchoan, Japan Airlines
Date: 8 Febuary 2016, 6.00pm
Venue: Daiwa Foundation Japan House, 13/14 Cornwall Terrace, London NW1 4QP UK
Tel: 020 7486 4348 Fax: 020 7486 2914
Email: office@dajf.org.uk
Web: http://www.dajf.org.uk/event/traditional-pottery-of-kyoto-miyagawas-makuzu-ceramics
Organiser: Daiwa Anglo-Japanese Foundation