Treaty Port Life, 1859-1899, Seen from the British Consular Court – Chris Roberts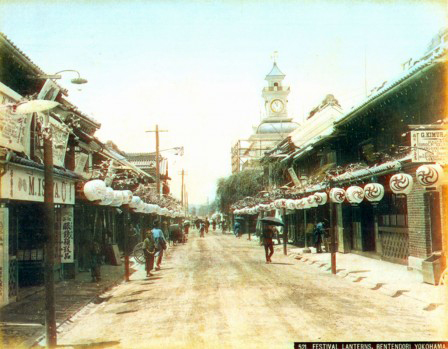 The case records of the British Consular Courts in Treaty Port Japan (1859 – 1899) cover the whole gamut of cases. In this talk, Chris Roberts will focus on what they tell us about daily life for Britons in Treaty Port Japan, their inter-relationship with each other, the other foreign communities in Japan and with the surrounding host Japanese society. Have things changed over the last 100 or so years, or are many of the issues still the same? Obviously, the picture is somewhat one-sided because most cases involved a dispute of some kind; but Chris will look beyond the working of the courts and legal issues (which were the subject of his PhD and his book) to extract the colour with which these records provide us of daily life, and indeed death, in the Japan of that time. These records are an important record of the social history of Britons in Japan at that time, whose daily lives, for the most part, passed below the radar screens of broader international political developments.
Chris Roberts graduated from Jesus College, Cambridge before qualifying as a solicitor. He lived and worked in Tokyo from 1988 to 1994 where he ran the Tokyo office of Allen & Overy, a major global law firm. On retirement, he gained his PhD from SOAS on a detailed analysis of the history and case-load of the British Consular Courts in Japan. An expanded version of his thesis was published in 2013 as The British Courts and Extra-territoriality in Japan, 1859 – 1899. He continues to research and write on Treaty Port Japan.
Date: Monday 19 September 2016, 6.45pm
Venue: The Swedenborg Society, 20-21 Bloomsbury Way, London WC1A 2TH