Trojan Women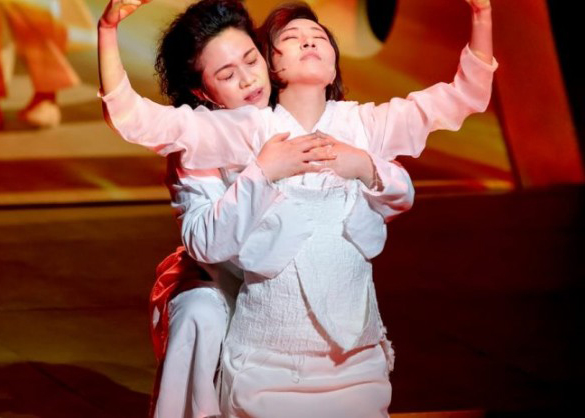 Date: 2 Jun 2018 – 3 Jun 2018
Venue: Queen Elizabeth Hall, Southbank Centre
Singaporean director Ong Keng Sen breathes new life into the third tragedy of Euripides' trilogy in this contemporary opera.
Trojan Women fuses modern music and pansori, the 400-year-old Korean genre of storytelling, with the classic Greek tragedy.
Troy may be defeated, but never forgotten – and its women endure as survivors amid the aftermath of a ten-year war with the Greeks.
Ong Keng Sen's epic paints the parallels between the trauma and wrath faced by the Trojan women and the pain Korean women have lived through across decades of war and division.
Through the waves of the pansori music, the women make this story their own, celebrating the importance of female solidarity in the face of adversity through music and movement.
Composed by the acclaimed pansori master Ahn Sook-sun, in collaboration with Jung Jae-iI, a producer at the forefront of the K-pop scene, Trojan Women features a cast of 25 singers, actors and musicians melding ancient and modern art forms.
The production took Seoul by storm when it premiered in 2016 and enjoyed a sell-out run at the Singapore International Festival of Arts last year.
This London performance is the first time the National Changgeuk Company of Korea, a leading resident company of the National Theater of Korea, have performed in the UK.