University Reform in Japan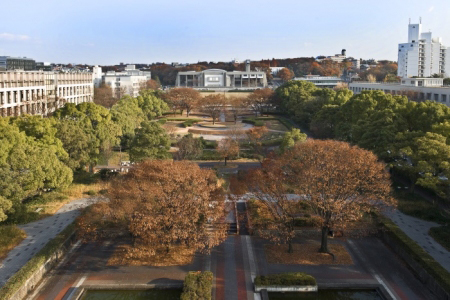 The Japanese Government is vigorously promoting university reform, and many universities are grappling with their own problems brought on by demographic change in Japan and various other issues.
Government initiatives such as the development of highly-skilled professionals or increased funding for the research and development of innovative technologies have continued apace, however university administrations across Japan has been facing challenges such as the decline in the population resulting from the country's transition into an aging society and worldwide competition intensified by the globalisation of education.
Nagoya University is opening Asian Satellite Campuses in October 2014 in Vietnam, Cambodia and Mongolia to help train a greater number of graduates in these countries. In this session, President Michinari Hamaguchi of Nagoya University will explain some of the contentions regarding these reforms, and consider the problems Japanese universities will face in the future.
Date: 22 September 2014, 6:00pm
Venue: Daiwa Foundation Japan House, 13 – 14 Cornwall Terrace, London NW1 4QP
Tel: 020 7486 4348
Email: office@dajf.org.uk
Web: http://www.dajf.org.uk
Organiser: The Daiwa Anglo-Japanese Foundation