UNLASTED: Hanmi Gallery 5th Interim Exhibition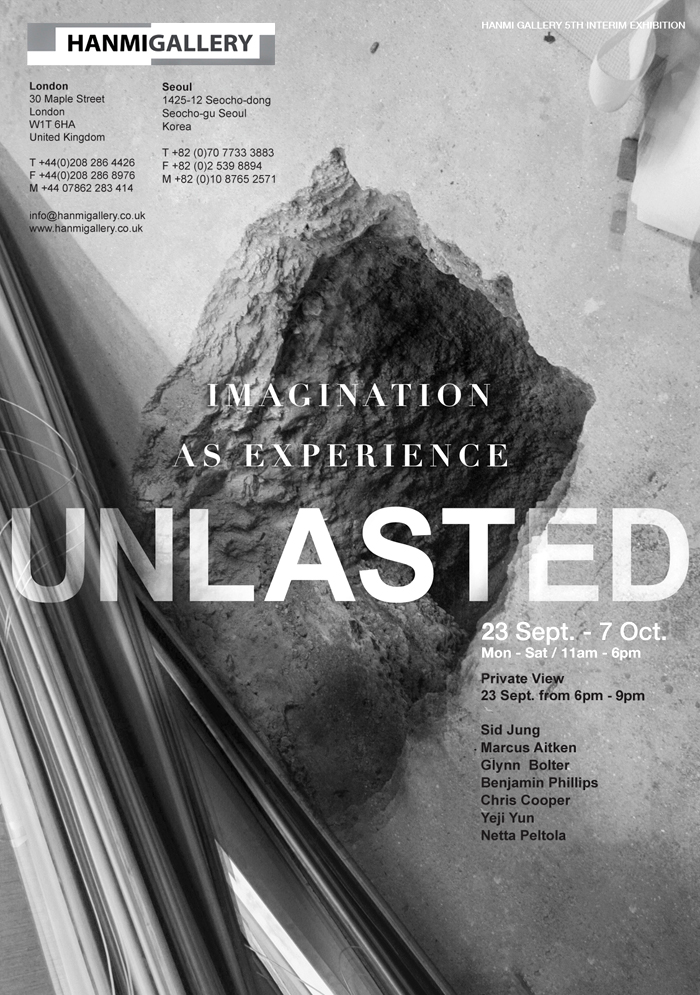 Exhibition Dates: 23rd-30th September
Opening Hours: Mon­‐Sat: 11am–6pm
Venue: Hanmi Gallery, 30 Maple St, London
7 artists are using the whole space to explore the idea of 'exhibition as experience' in a show that promises the unconventional.
The show will be a frameless one apart from being within the physical structure of the gallery itself.
A structure that will be used to create narratives in a series of site-­‐specific works inspired by the imaginary.
The modifiable nature of the raw space provided to the artists has given them the opportunity to improvise and exploit their surroundings in a way that generates dialogues with the building itself.
Exploring a range of senses, the work will be demonstrating the individual concerns of the artists involved, whilst also collaboratively putting into existence the 'experience' intended as the shows medium.
UNLASTED aims to fulfil in its audience, a simple desire to be presented with new approaches within long established systems, and it wants you to be there to experience it.