Unveiling of the Professor and Mrs Alexander Williamson's Monument at Brookwood Cemetery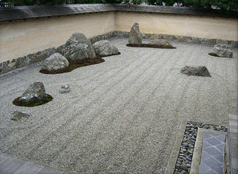 Unveiling of a monument to Professor Alexander Williamson FRS, and his wife Catherine, by the Japanese Ambassador Mr Keiichi Hayashi will take place on 2nd July 2013.
The Williamsons welcomed and took care of a number of young Japanese students who came to study at UCL, at risk of their lives, during the Nineteenth Century. Thanks to the great consideration and support of the Williamsons many of these students went on to play a major role in the modernization of Japan. In honour of the Williamsons and their seminal contribution to Anglo-Japanese relations a memorial designed at Three Wheels has been erected at Brookwood Cemetery.
Date: 2 July 2013
Venue: Brookwood Cemetery, Glades House Cemetery Pales, Woking, GU24 0BL
Tel: 020 8248 2542
Email: threewheels@threewheels.co.uk
Web: www.threewheels.co.uk
Organiser: Three Wheels Temple