Using Drama to Enrich Japanese Language Education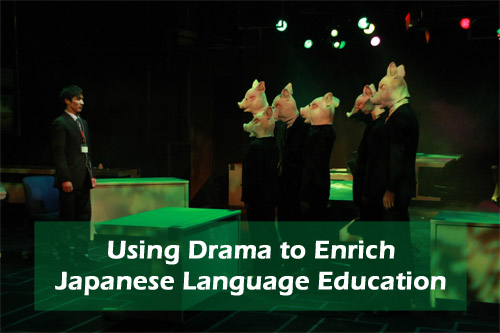 The first half will be a workshop about play-readings and a talk by the Japanese playwright, Toshinobu Kojo. This will be followed by a discussion about how teachers could use these kind of readings in their own classes.
As this event is co-organised by the Japan Foundation London, we will look at excerpts from PIGHEAD Inspired by William Golding's "The Lord of the Flies" by Toshinobu Kojo. This will be a exciting opportunity to be directed by Toshinobu Kojo himself in this play reading workshop. We welcome advanced learners of Japanese who are interested in theatre to join this section.
The second half of the event will be about how teachers can use drama to enrich their Japanese language classes. Participants will be able to use their experiences from the previous workshop and work out how they could use this in their own Japanese language classes. This section will be led by Suzuko Anai from Oxford Brookes University.
Date: 6 November 2016 from 1.00pm to 4.00pm
Venue: SOAS, University of London, Brunei Gallery