Vega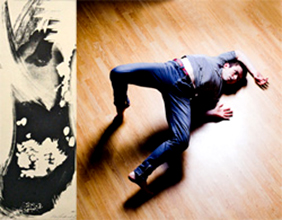 Venture in to The Vaults for a journey through Japanese tradition and storytelling with a European twist. An interactive installation and dance performance that builds on your desires.
As part of Creation Box London's 'MASH UP in The Gallery' contemporary dance choreographer, Rebecca Evans, and installation artist, Hiroko Imada, come together for two nights of exciting performances. Based on the Japanese festival of Tanabata and story of 'The weaver and the cow herder', audiences will enter a world of eastern tradition mixed with contemporary western culture.
Come wander, Come wish, Come watch.
Admission: Free
Date: 7 & 8 March 2015
Venue: The Vaults, Leake Street , London SE1 7NN
Email: pellensemble@gmail.com
Web1: http://pellensemble.com
Web2: hirokoimada.com
Organiser: Pell Ensemble in collaboration with Hiroko Imada