Waka Hasegawa – 'All About Chopin' (piano recital)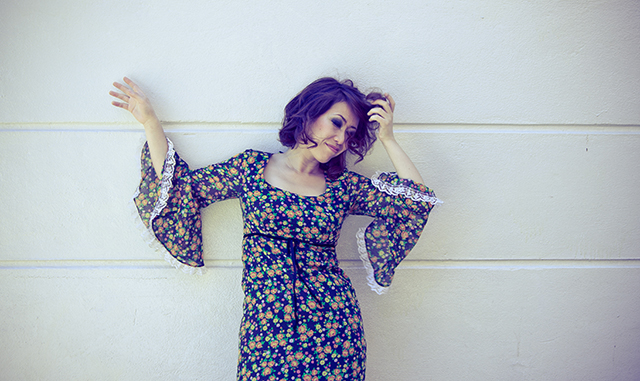 Programme:
Mazurka
Op.17-1 No.10 in B flat major
Op.17-2 No.11 in E minor
Op.17-3 No.12 in A flat major
Op.17-4 No.13 in A minor
Nocturne
Op.27- 1 in C sharp minor
Op.27- 2 in D flat major
Sonata No.2 Op.35
I. Grave – Doppio moviment
II. Scherzo I
III. Marche funèbre: Lento
IV.Finale: Presto
Scherzo No.4 in E majour Op.54
Artist info:
Having established a successful career as an internationally acclaimed piano duo "Piano 4 Hands" with the British pianist Joseph Tong, Waka Hasegawa is also much in demand as a soloist. She has given recitals in various venues in the UK, United States, Europe and Japan as well as giving broadcasts on BBC Radio 3, BBC World Service and WFMT Radio Chicago. As a chamber musician she has worked with various musicians including players from the BBC Symphony Orchestra and BBC National Orchestra of Wales . Waka also enjoys performing new works and has worked with many composers including Dai Fujikura, Nicola LeFanu, John McCabe, Edwin Roxburgh and many more. Her newly released solo debut album "Undiscovered Piano Works by Samuel Coleridge-Taylor" (on the Naxos/Metropolis label) has already attracted worldwide interest. The album has been featured in the "New Release Show with David Mellor" on Classic FM Radio as an album of the week in addition to being played on several radio stations in the USA and Canada.
Waka came to London to study at the Royal Academy of Music with Piers Lane with a major scholarship and then at the Guildhall School of Music & Drama with Joan Havill where she won most of the major prizes for pianists. During this time she was awarded several prizes and scholarships including the Sidney Perry Foundation Award from the KPMG/Martin Musical Scholarship Fund and generous assistance from the Craxton Memorial Trust. Since making her acclaimed London South Bank solo debut, she then went to win 3rd Prize in the 2000 British Contemporary Piano Competition Waka was made an Associate of the Royal Academy of Music in 2008.
Together with her piano duo partner Joseph Tong Piano 4 Hands is widely regarded as one of Britain's leading piano duos. Their debut CD of Debussy duets on the Quartz label was Album of the Week in The Independent and highly recommended in the BBC Music Magazine and the Penguin Guide to Recorded Classical Music. Their more recent CD recordings of Schubert and John McCabe (both duo and solo piano works) have received similar critical acclaim in publications such as International Piano and Gramophone.
Date: Wed Jul 23rd 2014, 1:10–2:00 pm
Venue: St. Sepulchre, the Musicians Church, Holborn Viaduct, London EC1A 2DQ
Tel: 020 72374445
Email: godfreyking316@btinternet.com
Web: www.ajsw.org.uk
Organiser: Anglo-Japanese Society of Wessex